Home
Registration
Room reservations
Airport Info
Conference Tapes
UFONS
Vendors
Suggested Links
Get the UFONS
UFO Newsclipping
Service for the
latest UFO info!
Room reservations for the 2002 conference ___________________________________________________________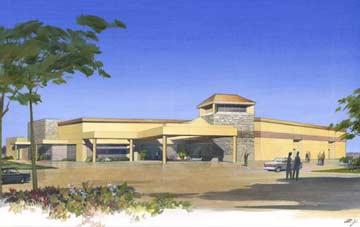 Room reservations should be made by calling the Inn of the Ozarks at (501) 253-9768 or by writing to the Inn at P.O. Box 431, Eureka Springs, AR 72632.
E-mail:bestinn@ipa.net
Website: www.innoftheozarks.com

Please indicate that your reservations are for the Ozark UFO Conference in order to obtain their special rate of $51.00 for either single or double occupancy. Reservations should be made as early as possible, as the Inn is usually booked by the end of February. In the event that all rooms have been reserved, they will direct you to other nearby motels.
Map:

Brought to you by MapBlast! (Click on map to navigate) Get driving directions from the Map Blast website.
Travel: If traveling by air, you will be flying into Northwest Arkansas Regional Airport , North of Fayetteville (see our airport page for more info). Travel arrangements to/from the airport will b the responsibility of the individual. Rental cars and taxis are available at the airport.